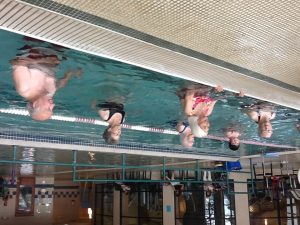 Following your dreams is never a straightforward or easy path.
Have you ever felt like Job in today's first verse? You've reached the end of your endurance. Yes, you dearly want your dream to come true, but you've spent your last ounce of patience.
Waiting on our dreams can be tough.
There are often potholes and diversions that will cause you to question just how much you want what you want.
In those moments, remember Jesus' response to Job's hopelessness. We should pray and never give up. God knows your deepest desires and will honor them at the right time.
If you still believe your dream is worth the journey, continue on, and remember that persistence wins.
Find an inspirational verse and write it on a card. Underneath, write the dream you are holding onto. Post the card where you can see it. Memorize the verse and repeat it out loud to yourself several times a day.
Don't overlook the obvious here, friends. With God, one day is as good as a thousand years, a thousand years as a day. God isn't late with his promise as some measure lateness.
~2 Peter 3:8 (MSG)
This essay was originally published in God Loves Your Dream, a book of inspirational essays. Get your copy on Amazon.com.