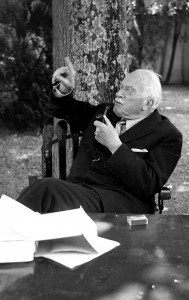 Jung's life practice of paying attention to coincidence and symbolic popups in the world around us is a model of how to navigate by synchronicity.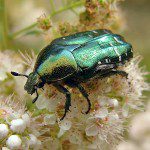 In his work with patients, he paid close attention to the interplay of dreams and signs from the world. He was encouraged to do this by his celebrated breakthrough work with a female patient who had been seriously blocked until she dreamed of a scarab, the dung beetle of the Nile Valley. Despite its lowly origins, the scarab was one of the most important Egyptian symbols of rebirth and transformation; it had been deified as Khepri and was placed over the heart of the soul traveler to guide journeys beyond the body and beyond death. As the woman discussed her dream with Jung, a flying beetle known as a rose chafer appeared at the window. It was the nearest match for the Egyptian scarab you could hope to find in Europe, and as the patient's eyes widened in recognition, she experienced a sense of confirmation of her dream and the work she was doing with Jung that carried her to deep healing.
When he saw patients in his house at Küsnacht, on Lake Zurich,, he liked to sit so that they both faced the garden, the poplars at the edge of the lake, and the water beyond, noticing what the world was saying. He found significance in every shift in the environment — a sudden wind whipping up the lake water, the shape of a cloud, the cry of a bird.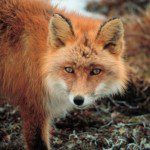 He was especially intrigued by how animals or birds sometimes seemed to participate in a human exchange. On one occasion, he walked in his garden with a woman patient. As they wandered beyond the garden into light woods, she was talking about the first dream of her life that had major impact on her; she said it made an "everlasting" impression. "I am in my childhood home," she recalled, "and a spectral fox is coming down the stairs." She paused and put her hand on Jung's arm, because at this moment a real fox trotted out of the trees, less than forty yards in front of them. The fox padded softly along the path in front of them for several minutes. Jung noted that "the animal behaved as if it were a partner in the human situation."
Jung's willingness to trust an unexpected incident — and accept it immediately as guidance for action — was evident in a meeting he had with Henry Fierz, who visited him in hopes of persuading him to support the publication of a manuscript by a recently deceased scientist. Jung had reservations about the book and opposed publication. The conversation became increasingly strained, and Jung looked at his watch, evidently getting ready to tell his guest he was out of time. Jung frowned when he saw the time.
"What time did you come?" he demanded of his visitor.
"At five o'clock, as agreed."
Jung's frown deepened. He explained that his watch had just been repaired, and should be keeping impeccable time. But it showed5:05, and surely Fierz had been with him for much longer. "What time do you have?"
"Five thirty-five," his visitor told him.
"Since you have the right time and I have the wrong time," Jung allowed, "I must think again."
He then changed his mind and supported publication of the book.