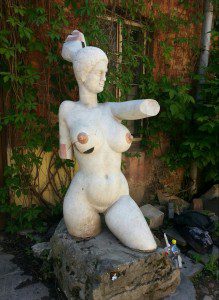 The passions of the soul work magic. This observation, attributed to the great Dominican scholar and magus Albertus Magnus (and loved by Jung) is eminently practical guidance for living your juiciest and most creative life.
There are two conditions for working positive magic this way.
The first is that we must choose to take the primal, pulsing energy of our strongest passions and direct it toward a creative goal. The passion that is throbbing and surging inside us may be love or lust (or both), the fierce desire to give birth or the desperate wish to end it all. The passion may be wild rage or terrible grief. Whatever its origin, the strongest passions of the soul produce the energy to remake our world — if we choose to direct that energy. Imagine a vast body of pent-up water, engorged by a pounding thunderstorm, that is going to burst through a dam with irresistible power. We can choose to harness that force, turning it into hydroelectric power that can light our city and warm our homes. Or we can let it swamp everyone and everything in its path, bringing misery and devastation.
The second requirement for letting the passions of the soul work magic is that we must seize the moment when they are running strongest and give ourselves completely to acting in the power of that moment. The time is always Now, but when the passions of the soul are at work the time is also GO. I know this as a writer. Often my best work is done when I am in a state of great turmoil, when my passions are running strong but my heart and mind are also conflicted. Such moments give us an edge. I know, from experience, that my best and most original work can come through now — if I use that edge and make myself available to the work any time it is coming through.
Adapted from The Three "Only" Things: Tapping the Power of Dreams, Coincidence and Imagination by Robert Moss. Published by New World Library.
Graphic: Goddess of Uzhupis (c) Robert Moss