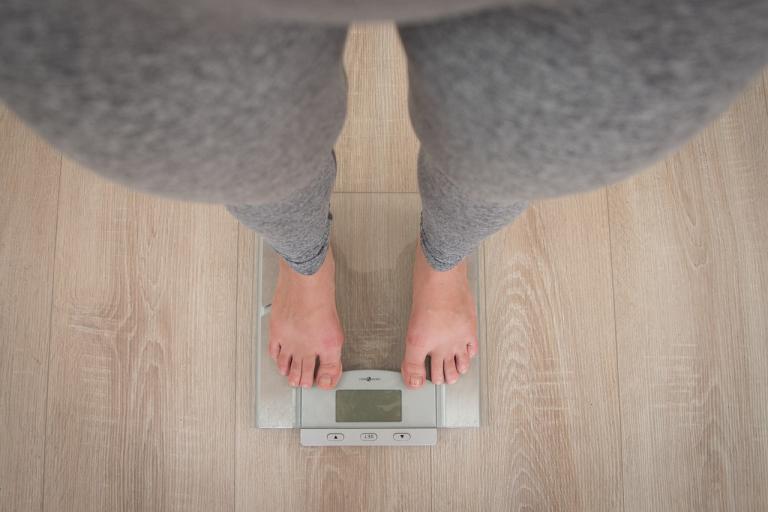 So many of us have the goal to lose a few pounds. But we all know that losing weight is not the easiest thing to do. Most often, we need extra motivation to make life changes. We also know how important exercise is for so many health and mental health conditions. Yet, here we are gaining or not losing weight and sitting on the couch!
Well, here is one thing to consider when it comes to losing weight. It might be a reason to get serious with your change efforts.
A study conducted by a group of Canadian researchers found a connection between excess body fat and cognitive tests. They believe excess body fat can cause early aging of your brain.
A total of 9189 people participated in the study. They measured the body fat located around your organs in your abdomen. This type of fat is important because it is associated with a risk of many diseases like heart disease, diabetes, breast and colorectal cancer and Alzheimer's. Cognitive functions were tested by using the Digital Symbol Substitution Test (DSST) and the Montreal Cognitive Assessment (MoCA). Those participants who had the highest quartile of body fat were shown to have an additional 3 years of cognitive aging. The researchers also believed that inflammation related to being overweight or obese could be part of this impact as well.
Now, the study did note that exercise could help limit this cognitive decline because it increases blood flow to the brain.
So this is just one more reason to get on the tread mill, walk daily or increase movement in your life. And one more reason to take weight loss as a serious goal for those us needing to shed a few pounds. Ok let's go. We can do this.