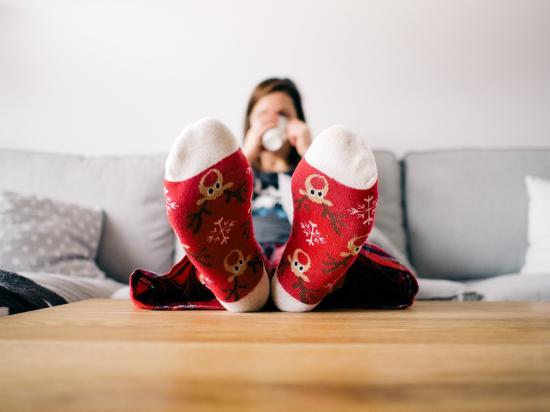 Family and holidays just go together, right? Not all of you agree and that Caribbean escape looks tempting right now!
Unfortunately, not all families function like a Hallmark movie experience. Celebrations can turn into combat or disappointment. As soon as you pull up the driveway, unhappy memories flood your mind. You think about that drunk parent, an abusive relative, a depressed mom or critical uncle. Family experiences can be a painful reminder of a not so Merry Christmas.
The role of loss: Maybe you had a difficult year in terms of loss and change. Divorce means this will be the first time you split the holiday with your children. The death of a parent means there will be an empty chair at the table. If your children moved away, you may struggle to find a new normal. The holidays can be a reminder of loss. Prepare yourself to have moments of feeling loss.
Stress is heightened: You may be physically more depleted due to all the busyness and preparations. The result for so many of us is increased irritability and loss of patience. Be mindful of your own self-care. Get the rest you need. Pace yourself.
Rethink expectations around family activities: If there are family activities you don't want to do because they are too stressful, consider not doing them. Family members may not like your choices, but they will get over them. For example, if you are expected to cook the turkey and you can't do it this year, ask for another another task. Or, if you don't want to visit for 5 days, tell your family you will come for 3 days instead.
Set healthy boundaries and stick to them: Anticipate problems ahead of time. Most likely, you will encounter the same problems year after year unless you've all been to therapy! Preplan how you will handle typical issues that arise. Rehearse your reaction to feel more in control. For example, if you know Uncle Bob will drink too much and be verbally abusive, tell the family what you will do. If his drinking gets out of control, you and your family will leave the gathering. Suggest that someone be responsible to monitor Uncle Bob's drinking so he doesn't ruin the celebration. Why should your family be hostage to this repeated behavior every year? Have this conversations prior to the gathering and try to agree on what to do to improve the situation. And yes, this is a difficult, but important conversation.
Liberally extend grace and forgiveness: All families have dysfunction and flaws. Families can be challenging this time of year, but they are family. Try to accept them despite their issues. Work on the issues you can ahead of time, but then extend grace throughout the season. Pay attention to your mood and know when you might need a short time out to regroup.
Focus on the positives: Despite all the family problems, focus on the good parts of your family, the blessings and gifts that have been given to you. Remember the true meaning of this season in order to center yourself and give you the strength to be a model of love and kindness.
When it comes to family, you can't control what others do, but you can control how you will respond.