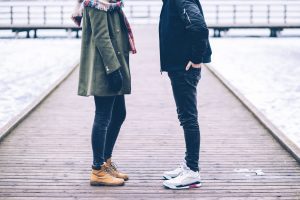 Kim and Jack have worked together now for the past five years. Sometimes, in a joke, Jack refers to her as his "work wife." They spend most of their day together, work on projects and go to lunch everyday. They know each other very well and lately have shared intimate talk about their marriages. Even they admit, they are probably closer to each other than their spouses.
In fact, last weekend, at a work barbecue, Kim talked to Jack's wife about their kids. Jack's wife was a little taken aback that Kim knew such intimate details of their family life. She confronted Jack on the closeness.
When Jack and his wife came for marital therapy, Jack was very defensive, insisting he had not betrayed his wife and she was making a big deal over nothing, that is…until I asked this question.
Is there anything you are telling Kim, or doing with Kim, that would make your wife uncomfortable to watch or know?
Jack stopped. He knew there were moments with Kim that would make his wife uncomfortable. He kept those from her because the closeness was becoming dangerous in terms of an affair. The barbecue conversation brought this closeness out of secrecy.
Jack was having a nonsexual affair with Kim. Instead of turning to his wife for emotional support, Jack had his work wife, Kim.
How do you know when a relationship turns from friendship to a sexless affair?
Ask yourself these questions:
1) Do you share your friend conversations with your intimate partner?
2) Have you tried to pull back from that friendship only to find it difficult?
3) Has your spouse asked you to pull back and you have not?
4) Do you fantasize what could be in the friend relationship when things are difficult with your partner?
If you answer YES to any of these questions, time to pull back from the friendship. The two of you have crossed the line and have created an intimacy that is hurting your marriage.