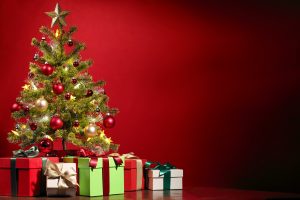 I am divorced and think my ex spends way too much money on Christmas gifts for our two young kids. This is causing tension between us. It feels like a competition I can't win. I find myself spending too much because I don't want to look cheap. He has more money than I do. I think he buys the kids expensive gifts because he feels guilty for leaving. How do I get him to be more reasonable?
Getting along with an ex seems to require more intention during the holiday season. To deal with this issue, you need a no competition rule. Instead of trying to one up each other, focus more on how to make the time with the children meaningful and pleasant. Both of you must work together for the sake of the children instead of using them to make a point.
Meet your ex for coffee and talk about gift giving and see if you can work together on a gift list for the kids. If you can't do this in person, then try email. If there is an expensive gift, then suggest going in on it together. Don't bring up other issues. Stay on point and try to coordinate the giving. If he refuses to work with you, talk about the impact of this on the kids. Resist giving his counseling!
If he continues to buy the children's affection, be careful not to say this to your children. Simply say, "Wow, really nice gift from daddy," and drop it. The tension is created by your anger or upset for his lack of cooperation. You may be right about his motivation but to hang on to that resentment only hurts you.
So, present the issue to him, suggest ways to work together for the sake of the kids and see what he does. With or without his cooperation, you can let go of anger/resentment, release the tension and give it to God. Spend only what is reasonable in your budget and don't make it a competition. Sometimes when there is a tug of war, the best strategy is to drop the rope. And whatever you do, don't involve your kids in this issue. Keep in mind that your children won't remember who bought them the most stuff, but will remember who helped make the holidays a positive and memorable occasion.