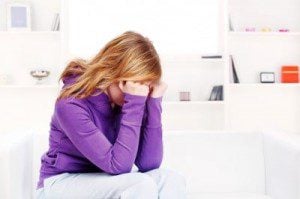 It's not always easy to find people on whom you can depend. We look to family, friends and the church to be dependable. We want them to be true to their word, follow through with commitments and help meet needs during times of difficulty. Unfortunately, these sources let us down. No person, church or family is perfect.
When people or institutions fail us, we can become angry. Then bitterness sets in. Our anger stems from being disappointed. People didn't come through. Promises made were broken.
Why do we get angry about this lack of dependability that is all around us? Because we chose to rely too much on people and things to bring us happiness. When our trust is in anything other than God, we will be disappointed. People can't always be there in the ways we would like.
So what do we do? We put our trust in God. We depend on Him to meet our needs and bring us happiness. The story of Joshua in the Old Testament gives us pointers on how to depend on God.
The first chapter of Joshua begins with the Lord telling Joshua that Moses is dead. He tells Joshua to arise. In other words, stop looking to Moses to get you into the Promised Land. Moses is dead and isn't taking anyone anywhere. Time to get to it yourself.
The Promised Land for many of us is a place free from distress, depression, anxiety and relationship problems. We want to free ourselves from dependency on others. Here's how to begin:
Pitch your tabernacle far off from the camp –Ex. 33:7. The presence of God was in the tabernacle. The tabernacle was not close to the camp. Moses had to walk to it. This took effort but the Lord spoke to him face to face. Be inconvenienced and do everything you can to be in God's presence. You need to find a church that helps you grow. It may not be close to your house. Everything about the church may not suit you. Find a church that equips you spiritually and pitch your tent there.

Stay in God's presence. After Moses left the tabernacle, Joshua stayed. When things get tough, don't give up. Stay in His presence. Even if everyone lets you down, you have the presence of God. Stay there and you will not be disappointed.
Believe God's promises are for you. God tells Joshua that no man will be able to stand against him. What a powerful promise. If God is on our side, it doesn't matter what people do. He will be our avenger. He will get us to the place of rest.
Follow the commandments and God's laws. God tells Joshua not to look to the left or right. The message is that no one or thing will save you. Look to God, keep His commandments and He will accomplish His purposes. He will get you to the Promised Land.
Speak the promises of God. Don't blame other people for your problems. Learn not to look to others to meet your needs. God makes this promise-I will supply all your needs. Believe it, say it and act as if it is true.
The next time you feel angry with someone for letting you down, look to God to be the one on whom you will depend. He won't disappoint.