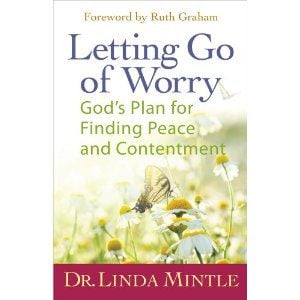 "Holding on to anxiety is like character assassination to our Father. "
This statement took me aback. It is a quote from my pastor. I had never quite thought of holding on to anxiety is this way.
As the pastor preached the Sunday service on being anxious about nothing, I thought about his statement. When we hold on to worry or anxiety over our future, we are telling God we don't trust Him. When I wrote, Letting Go of Worry, I talked about the root of worry–doubting God. So I see the connection. Being worried is saying to God you and your Word aren't enough. Now, I know there is grace but God wants us to ultimate trust Him for everything and not hold on to worry.
Every time now, I am prone to worry, I try to think about this statement. What am I saying about God and who He is? Do I believe His promises? Do I cast my cares on Him and trust Him to take care of me?
Taking my thoughts captive is a mental habit I am trying to cultivate. Worried thoughts come and go, but I choose not to settle in with them or allow them to wander in worried waters. I take the thought captive–put it in confinement, acknowledge it but then direct it to God. Here God, this is my worry. You said to bring it to you and trust you. I don't see an answer, a way out but you promised to walk me through the difficulty and never leave me. And your Word says there is a way of escape from all this anxiety–not necessarily problems, but the torment of anxiety.
Help us to be like your Apostle Peter who slept soundly in prison awaiting his possible execution. As the church prayed for Peter, he slept so well in prison that the angel of the Lord had to shine an intense light and hit him on his side to wake him up! Talk about trust!!! Truly, his mind was kept in perfect peace as he fixed his thoughts on God.
So what ever it is you are facing, turn to God. Fix your eyes on Him, not the circumstances. Trust Him to take care of you in the process of pain and uncertainty. Don't doubt as you are saying He isn't quite enough for you or the situation. God, helps us to trust you more!
For more help with worry, click on my book, Letting Go of Worry and order a copy today!