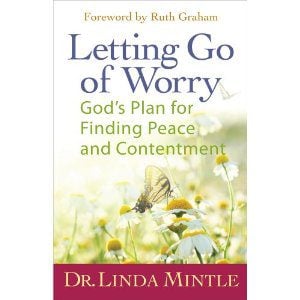 Worry is one of the easiest things to do considering the world in which we live. We can worry about anything—nuclear war, unrest in the Mideast, a failing economy, our marriage, aging parents, what to wear to a party or whether or not our jeans make us look fat. From major to minor concerns, the potential for worry is ever present.
Our Creator knows the impact of the mental habit of worry on our physical health. He knows stress hormones are released during worry and damage is done to the body. He knows worry can cause cardiac activation regardless of whether or not worry pans out. In addition, high levels of worry can cause coronary heart disease, lead to unhealthy habits like smoking and drinking that bring early death. Worry is bad for the physical body.
Worry also interferes with our spiritual lives because it is based on doubting God. In order to worry, we have to give up trust and wonder if God is who He says He is. When trouble comes and we don't understand, the temptation is to ascribe to God some negative motive like, He doesn't care, He isn't with me, or He caused the bad thing to happen.
When worried thoughts come to your mind, don't try to suppress them. Instead, identify the worried thought. Then decide what a more reasonable thought might be, and replace the worried thought with the more realistic one. This is how you take a thought captive. You refuse to allow it to wander wherever it wants to go. You direct that thought to truth. Jesus is the truth and He says cast your cares on Him. Direct the thought to Him, then trust.
At the root of worry is doubting who God is and what He says He does. Sometimes, we assign attribution to God that is not part of his character. When this happens, we doubt and worry creeps in. Thus, we remind ourselves daily of God's promises and who He is. Trust is based on knowing God.
For more help, read Letting Go of Worry by Dr. Linda Mintle