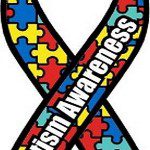 Mary's son is autistic. She desperately wants to believe that the vaccinations her child received as a toddler triggered the disorder. Toddlers receive the MMR vaccine around the same time as autistic symptoms begin to be noticed by parents. Because of her son's diagnosis, Mary has not vaccinated any of her other children.
So what is the latest on autism and vaccinations?
Historically, the tie to autism and vaccines originated out of a 1998 small study in England. The study claimed that vaccines caused a gastrointestinal complication that triggered autism.
The report was published in a medical journal, The Lancet. However, in 2010, The Lancet retracted the study and the lead author lost his medical license because of fraud. Multiple studies on autism and vaccines have been conducted and continue to show no link. Furthermore, the ingredient (thimerosal) parents' fear in the MMR vaccine was removed in 2001.
Yet, inflammatory rhetoric towards vaccinations and autism continues because we have celebrities insisting on causes that have not been proven and courts awarding damages to parents who sue. Neither is about science.
Like so many of you, I have a family member affected by autism. And this is what motivates me to get the facts straight. Research, such as the studies at Eastern Virginia Medical School on autism will continue to unlock the complicated door of these spectrum disorders.