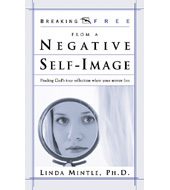 Ever feel like giving up?
Discouragement comes easy sometimes. Our natural tendency is to feel defeated when things are tough. But Philippians 2:13-14 tells us that God works in us for His good pleasure, and that we are to do all things without complaining and disputing. He wants us to have His best for our lives.
It doesn't matter how dysfunctional your childhood was or how awful your current situation. If you trust God to complete what He started in you, He will. Years of criticism and negative judgement can be overcome by the cross. Invite God into whatever feels defeating right now.
And most of all, stop complaining!
Think about the biblical children of Israel. God miraculously intervened in their lives, freed them from slavery, parted the Red Sea and provided daily manna when they had no food. You know the story. Yet their response to the first sign of difficulty was to grumble and complain.
Are we any different?
When something goes wrong, we are quick to doubt God and let go of His Word. We tell ourselves we are unable to cope and begin to complain. Complaints lead to negative thinking and we feel defeated.
The lesson from the Israelites is that their grumbling and complaining led them to wander in the wilderness for 40 more years and prevented them from entering the Promised Land. So, if you feel you are wandering in a spiritual and emotional desert, stop complaining about your life. It's time to change that circular thinking and focus on hope. Take these three steps:
1) Walk by faith, not sight. Don't get caught up in the circumstances. Keep your eyes on God and what He says in His Word.
2) Begin to praise God for who He is–healer, provider, strong tower, father to the fatherless, etc.
3) Stand on His promises and thank Him for what He has done in the past and will do in the future! This is how you activate your faith. Stand. Believe!
Excerpt from Breaking Free from Negative Self-Image (Siloam Press, 2002) by Dr. Linda Mintle