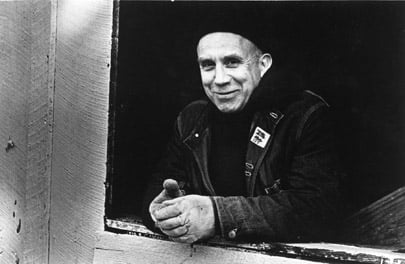 I'm reading Thomas Merton's "New Seeds of Contemplation," and it seems like every page has a glistening pearl, waiting to be discovered.
This caught my eye the other day, and it seems apt for Labor Day:
"The requirements of a work to be done can be understood as the will of God. If I am supposed to hoe a garden or make a table, then I will be obeying God if I am true to the task I am performing. To do the work carefully and well, with love and respect for the nature of my task and with due attention to its purpose, is to unite myself to God's will in my work. In this way I become His instrument. He works through me. When I act as His instrument my labor cannot become an obstacle to contemplation, even though it may temporarily so occupy my mind that I cannot engage in it while I am actually doing my job. Yet my work itself will purify and pacify my mind and dispose me for contemplation."
Happy Labor Day.