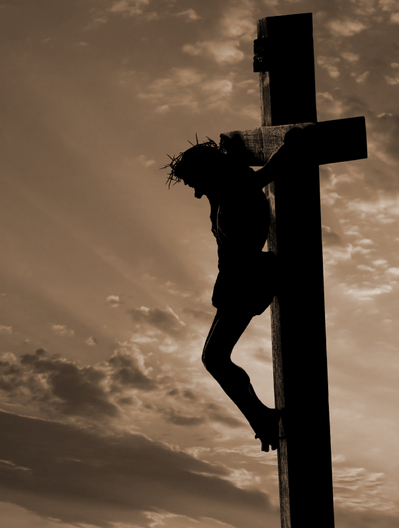 "The simple fact is: this can't be a day like any other. Scripture tells us that on the day Christ died, the world – literally – cracked open. The earth quaked. To this day, we cannot help but remember what was done for us. As the old spiritual tells us, it causes us to tremble.

But in the midst of all this, we do something remarkable.
We venerate the cross with a kiss.
I'm sure some outside our faith find it strange that we pay tribute to an instrument of death. But they don't see the cross the way we do. Maybe they should.
Maybe they should try to see that the cross was not an end, but a means to an end – the method God chose to remake the world. Maybe they should strive to see in the cross the beginning of our salvation. This is the wood of the cross, on which hung the savior of the world.
When the priest prays the Eucharistic Prayer for Reconciliation, which we hear so often during Lent, he invokes the cross powerfully, and poignantly. As the prayer puts it, Jesus "stretched out his arms between heaven and earth in the everlasting sign of Your covenant."
We are reminded today that it is a covenant that was sealed with nails, and splinters, and blood."