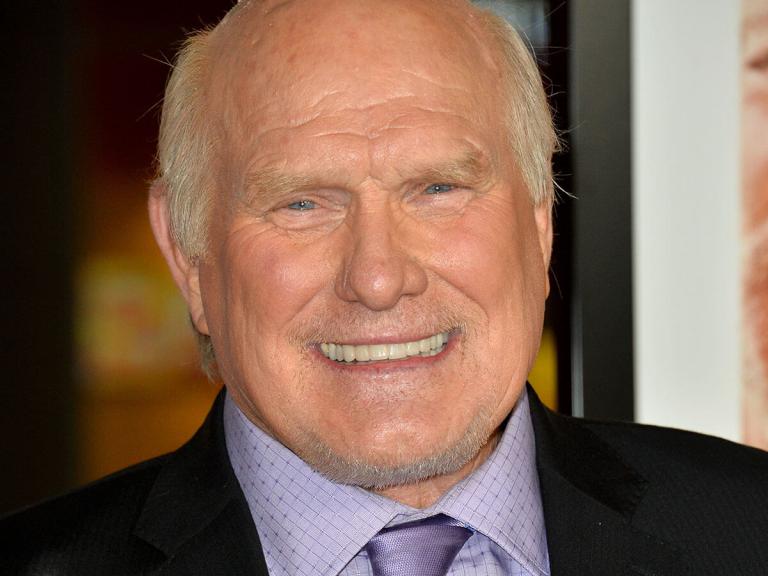 Sports analyst Terry Bradshaw joined the "Today" show and opened up about his battle with two different cancers. He had revealed on Fox Sports in October that he had been privately battling bladder cancer and a Merkel cell tumor for several months. There had been speculation about his health after a September episode where he was struggling to breathe. "I couldn't breathe. That's when everybody notices. 'What's wrong with him?' Social media went, 'Get rid of him. He needs to be off the air. He's an embarrassment.' And I was like, 'Embarrassment? I got cancer,'" he recalled about the time after that episode aired. He'd been initially diagnosed with bladder cancer in November 2021. After that was cleared, he began to experience some "nerve pain" and he was diagnosed with a Merkel cell carcinoma in March 2022. He revealed his diagnoses October 2nd, stating he was now cancer free.
During the "Today" episode, Bradshaw reflected on his emotions during his treatments. "I wasn't scared," he said to the surprise of NBC's Harry Smith. He also stated that his Christian faith helped him to remain positive. "As a man of faith, as a Christian, my attitude was, 'Well, if I go, I'm OK. If I stay, I'm OK,'" he said. Bradshaw had previously opened up about his faith during an interview with CBN. After discussing how depression, ADD, and failed marriages had turned him away from God, he told CBN he had finally turned back. "It wasn't until ten years ago, Father's Day, that I really got saved. I mean, I had one of those great, wonderful, salvation moments in my life. It was one of those moments that I knew that God's spirit had moved into my heart, and into my life and had grabbed and taken control of me, and you know what? I couldn't, I couldn't escape it. Because I learned that God forgave me."
He told "Today" he didn't initially reveal his diagnoses due to his "celebrity" status and fear that it comes off wrong when celebrities reveal their health battles. "I didn't talk about it because I didn't want pity. I didn't talk about it because a lot of celebrities — unfortunately, I'm one of those — when they say this, I think the perception around America with all the millions of people is, 'Aw, look at him. Bless his heart. He has cancer. Well, my husband died of cancer! My kids are…' I didn't want that. It took a long time before I told my family," he said.
He praised his wife, Tammy Bradshaw, for her support. "I can't put into words how thankful I am for her," he said. "Seriously. I can't imagine not holding her hand when we take off on a plane or when we land or when we snuggle up when we're in bed together. I look at her and she doesn't know I'm looking at her, and I'm so thankful now I'm getting emotional." Tammy, who has been married to Bradshaw since 2014, shared her own experience during her husband's health scare. "The doctor calls me to tell me what it is, and then I'm shook because I was a radiation therapist for 10 years. I knew where this could go. I knew what the outcomes could be. And it did scare me the second time with that diagnosis," she told Harry Smith. When asked if she ever cried about it, she stated, "In front of [Terry]? No."
Terry stated that he was feeling like his old self and the couple are planning a trip to Europe. He stated the experience has taught him to not put things off. "I may have 25, 30 years left, but I'm going to act like I got one," he said.