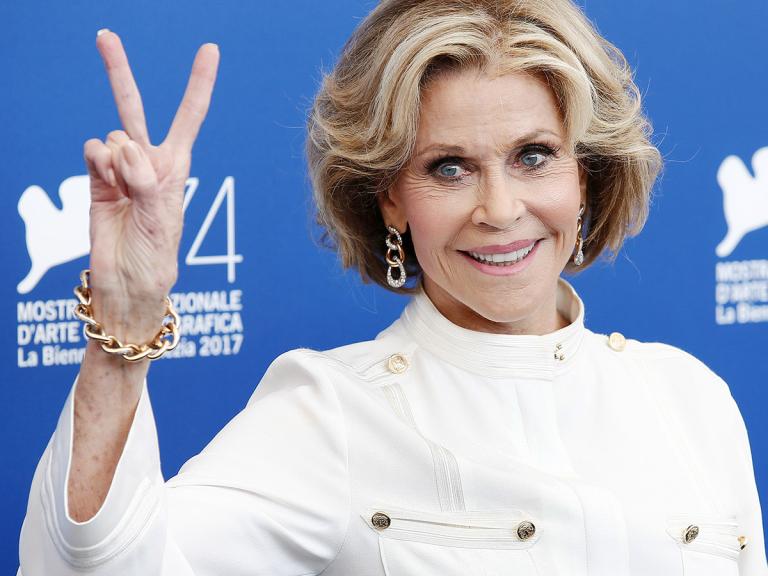 Actress Jane Fonda shared through her Instagram that she has been recently diagnosed with non-Hodgkin lymphoma, a type of cancer which affects the white blood cells. Despite the diagnosis, the 84-year-old stated she was "very lucky." "This is a very treatable cancer. 80% of people survive…" she wrote. She also stated her gratitude for her health insurance and access to quality healthcare. She stated she would be receiving chemotherapy for six months and has been handling the treatments well.
Aside from her acting, the actress is also known for her activism, going as far back as the 60s and 70s when she opposed the Vietnam War. She received backlash in 1972 when she appeared in a photo behind a Vietnamese anti-aircraft gun, causing people to question whether she was encouraging the shooting down of American planes. The photo earned her the nickname "Hanoi Jane," a moniker the actress has lived down ever since, apologizing for and clarifying the photo throughout the years. Nowadays, Fonda's activism focuses on the climate, and she assured her followers that she would continue her activities despite the diagnosis. She discussed the connection between fossil fuels and cancer, as well as the need for society to adapt to "new realities."
"We're living through the most consequential time in human history because what we do or don't do right now will determine what kind of future there will be and I will not allow cancer to keep me from doing all I can," she wrote. She alluded to continuing on with her "Fire Drill Fridays," a series of weekly protests started by Fonda and other climate activists in 2019 that call for protests and civil disobedience outside the US Capitol to demand action on climate legislation, in particular The Green New Deal. The protests have led to Fonda and other notable actors like Martin Sheen and Ted Danson being arrested for obstruction when the crowd refused to disperse. "Nothing has ever happened in this country — not the eight-hour a day, not getting rid of child labor, not gaining civil rights — nothing happened without massive numbers of people in the streets protesting and demanding," she said in an interview regarding the protests.
Fonda received support on her post from many of her fans and other celebrities. Comedienne Chelsea Handler wrote, "Love you, Jane. Thinking of you, always." Journalist Katie Couric wrote, "Handling this with grace, intelligence and selflessness, as always. Holding you in our hearts." Fonda's post ended with a call to the importance of voting in the US midterms, which will be held November 8, 2022.