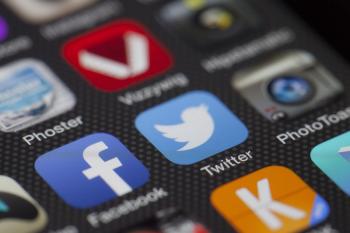 Cabin fever has set in for many people still on lockdown, and they're using social media as an outlet to express their frustrations towards the current pandemic.
A study at Nanyan Technological University recently found that the fears people had towards the coronavirus has now turned into anger, and people are letting it all out on Twitter.
Researchers tracked tweets that included four basic keywords: Wuhan, nCov, corona, and COVID. They then categorized the tweets based on the tone or emotion they displayed, such as joy, fear, anger, or sadness. Researchers found that towards the beginning of the pandemic, out of 20 million tweets, 60 percent were about the fears and uncertainties stemming from the virus. These tweets commonly mentioned words such as "outbreak," and some even expressed xenophobic feelings, using words such as "racist" and "Chinese people."
There is still so much the world doesn't know about the coronavirus and many people feel like they are being left out of the loop in information. While many states are still in early re-opening stages, the rise in coronavirus cases and deaths doesn't hint off that the pandemic is close to being over. People are looking for answers and a more permanent solution to addressing the virus so they can return to their normal lives.
"The rapid evolution of global COVID-19 sentiments within a short period of time points to a need to address increasingly volatile emotions through strategic communication by government and health authorities, as well as responsible behavior by netizens before they give rise to 'unintended outcomes,'" said Professor May O. Lwin, of NTU's Wee Kim Wee School of Communication and Information.
Lwin believes that the study provides sufficient results that can help with addressing problems ascending from the pandemic. Researchers have also noticed a rise in happy tweets, noting tweets expressing joy became equal to fearful tweets in May. As people continue to find a silver lining during the pandemic, they demonstrate the resilience behind COVID-19.