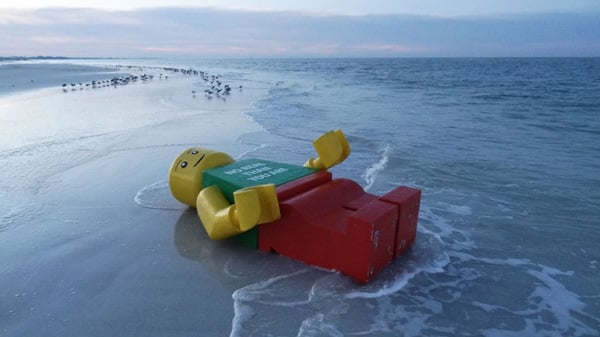 Over the weekend, an unidentified 100-lb., 8 ft. tall Lego man washed up onto the beach at Siesta Key, Florida. He's wearing a shirt that says "No real than you are."
A guy named Jeff Hindman discovered it, photographed it, and contacted the police. The authorities have taken it but will return it if no one claims it after 30 days. Similar giant Lego figures turned up along the shorelines of Holland (in 1997) and England (2008).
Clearly I need to spend more time along the seashore.
[photo by Jeff Hindman via BoingBoing]