This is a shelf in my son's room. It's one of two: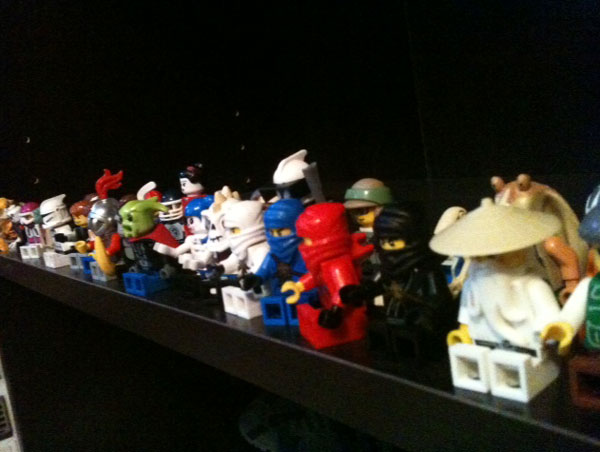 To say he's into LEGO Minifigures is like saying Harold Camping is into the Rapture.
Which is why we're both excited to learn from GeekDad about a new book/project called The Unofficial LEGO Minifigure Catalog. Dr. Christoph Bartneck of the University of Canterbury is one of those guys who never grew out of his childhood LEGO obsession — and good for him — and set out to assemble a photographic, taxonomic field manual to all the LEGO minifigures produced between 1975 and 2010. That's more than 3600 of these little guys. And girls. And skeletons and Harry Potter figures.
Here's a video about the catalog, which is available at Amazon for $64 or in on LuLu in a digital format for $24.65:
It's pretty expensive, but…the dude put a lot of work into this thing. How much is a labor of love worth?