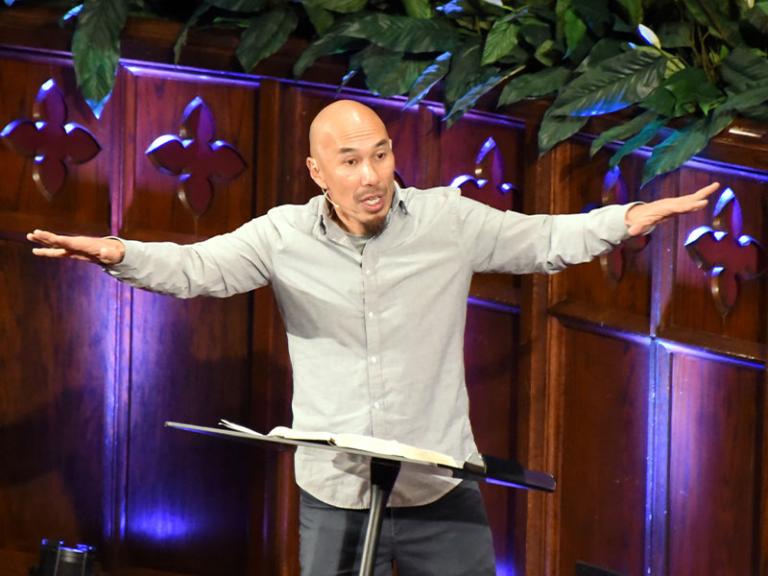 Former megachurch pastor Francis Chan recently opened up during a lecture at Moody Bible Institute about what he calls a miraculous experience while ministering in a remote village in Myanmar.
This was a village that at one point, had no believers, Chan said. A woman who had created a relationship with the head monk in the village leader was able to work out that they could go into the village, he shared.
While the translator had warned of violence and threats to the area, the entire village showed up to hear the Gospel through a translator. Chan felt a sense of calm when he was in the area.
"There's no way I can communicate to you how much peace I felt," the pastor stressed. "I am sharing the Good News with a village of people who have never heard of this before. I can't tell you how right it felt."
Chan shared in his message that while he was in the village, he asked God to help him heal those suffering.
"I'm going, 'God, please, please hear,'" he shared. "People started coming forward for healing…Every person I touched was healed," Chan said.
"You guys, this is craziness to me. I have never experienced this in 52 years," he continued.
He talked about a life-changing instance where he saw a little boy and little girl have their hearing supernaturally restored.
"[There was] a little boy and a little girl who were deaf. We lay hands, she starts crying, and she's freaking out," Chan said. "And we're, like, lay hands on your little brother … we lay hands on him and he starts hearing for the first time! You guys, this is out of my comfort zone, this is stuff I'd read about but I'm going, man, it happened. It happened!"
He acknowledged that this experience was out of his "comfort zone" as he had never experienced anything like it.
After this experience, his faith was on fire, going on to say that during those moments his "faith was at another level."
Chan recently announced that he was moving with his family to Hong Long to become a full-time missionary, an announcement that stunned many.
If all goes according to plan, he will be heading off to Hong Kong, in a couple weeks, Cha said.