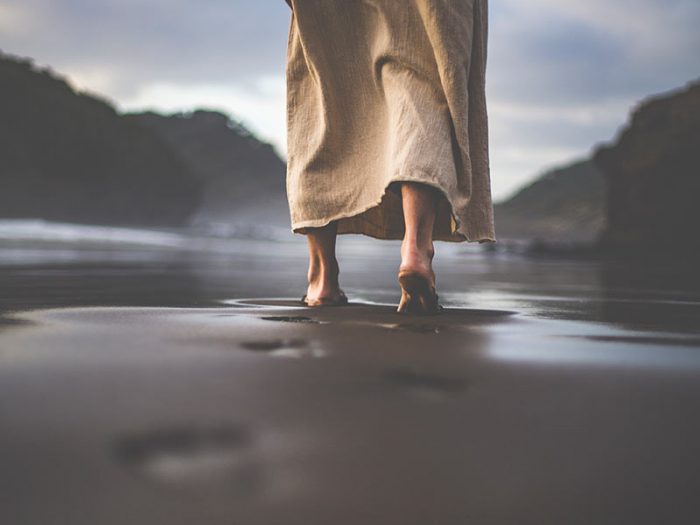 Christians around the world have spoken! A series about the life of Jesus just became the number one crowdfunded series in entertainment history.
"The Chosen," the first multi-season series of its kind about the life of Jesus has beat out "Mystery Science Theater 3000," which raised $5.7 million, previously holding the record as the number one crowdfunded film or TV project in history.
The series, directed by Dallas Jenkins is set to be released this Easter.
"When we started this whole thing I'd be impressed if we brought in $800," Jenkins told Fox News. "The notion that we could start from scratch and shatter the all-time crowdfunding record was ludicrous, but this whole year has gone to show that there's a passion for something different."
At the end of 2017, The Chosen Productions partnered with distributor VidAngel and released a pilot on social media to see if there was a real desire for this content. The pilot alone was seen by 15 million people, asking if they wanted to fund a show like this and investors said they did.
"The vast audience for high quality, faith-based entertainment – all too often overlooked and underserved by Hollywood – made a loud and unmistakable statement that they're so eager for content that resonates, they are willing to fund it into existence…," Matthew Faraci, Executive Producer of The Chosen, told Fox News. "Backed by our army of 15,000 passionate investors, we're excited to see how far we can take this series."
It is clear that people are hungry for Christian entertainment content now more than ever. We can look at projects like The Passion of the Christ, directed by Mel Gibson, which is still the highest-grossing independent film of all time. The Bible series, produced by Mark Burnett and Roma Downey is the highest-rated cable broadcast of 2013.
The pilot episode can be watched below.