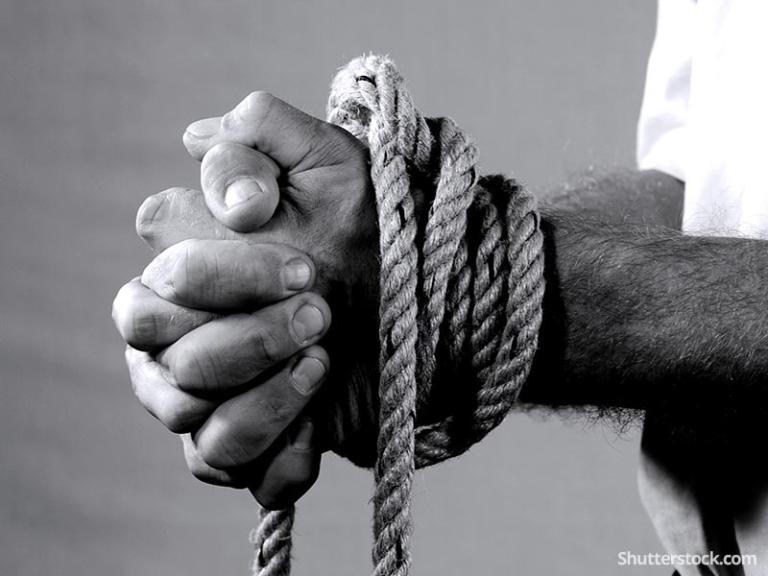 The persecution of Christians continues to increase around the world. Claiming Christ in parts of the world can lead to violence, imprisonment and death. One of these places is Iran, where Islam is the official religion. Iran's government just gave four Christians a very harsh prison sentence – 45 years – for their faith in Jesus Christ.
Any ethnic Persian who converts to Christianity is considered apostate. Converts to Christianity from Islam make up the largest group of Christians and experience the most persecution. Other Protestant Christian communities who evangelize Muslims are the second most persecuted group. Armenians and Assyrians living in Iran are allowed to practice Christianity, but are often treated as second-class citizens. Churches are monitored and raided by the government.
Pastor Victor Bet-Tamaraz and his wife Shamiram Issavi, who are ethnic Assyrian Christians, and Amin Afshar Naderi and Hadi Asgari, who are Christian converts from Islam, were sentenced to a combined total of 45 years in prison for allegedly conducting "illegal church activities" and spreading propaganda which reportedly "threaten national security."
"These Christians were solely arrested for practicing their Christian faith, including attending Christmas gatherings and organizing house churches," Mike Ansari of Heart4Iran told CBN News.
In 2017, Pastor Bet-Tamaraz was sentenced to 10 years in prison for "forming a group composed of more than two people with the purpose of disrupting national security" in relation to their church activities. That same court also sentenced Amin Afshar Naderi to five years in prison for allegedly insulting Islam.
Iran has a constitution that has restricted freedoms for non-Muslim citizens.
"Consequently, Christians in Iran have been a target of harassment, arbitrary arrest and detention, unfair trials, and imprisonment on national security-related charges solely because of their faith," Amnesty International said in a statement. "In the past year, alone, dozens of Christians, mostly Christian converts, have been targeted."
The four Christians who are currently free on bail are awaiting the verdict. If they are imprisoned, they will be prisoners of conscience, Ansari told CBN News.
"We ask you to continue to pray for the Iranian Christians that are highly persecuted," Ansari said.
Let's pray for Christians around the world that are persecuted, imprisoned or harmed for their faith. We ask that believers in these countries would be able to fix their eyes fully on Jesus as they undergo persecution for following Him. Also pray that we as believers will stand in unity with our persecuted family around the world.