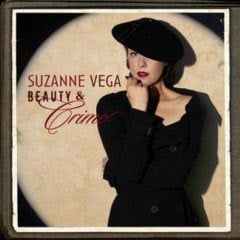 Good news. Folk chanteuse Suzanne Vega has released her first CD in six years. It's called "Beauty and Crime."
If you're not acquainted with her feminine, floaty, breathy voice, please listen to samples of her work at the above link to Amazon.com. Buddhism has been an ongoing aid and inspiration to her, as she's mentioned in numerous interviews. Says this British website:
Vega has said that Buddhism, to which she and the other members of her family turned in the middle 1970s, aided her development as a person. "It gave me a sense of hope in myself…I thought of myself as a really bad person because there was something wrong with me, something missing, a piece of me that was not there. Buddhism got me to see my potential." She has cited the twice-daily chanting in which she has engaged as a follower of Nichiren Shoshu Buddhism as influential in her songwriting.
Here's Vega's website with audio and promotional material about her latest recording, and here are the forums where she herself occasionally posts from the road.