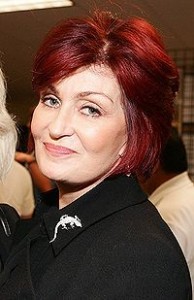 Sharon Osbourne is probably leaving America's Got Talent a season too late, in my opinion.
In her seventh season at AGT, Osbourne's comments to contestants and her laugh/cackle have gotten a bit old and stale.
That may sound offensive, but she did parlay being Ozzy's wife and ex-reality show star into a nice and handsomely-paying gig on AGT.
And Osborne was pretty good for a time. But you know what? So were Piers Morgan and David Hasselhoff before her and they were replaced.
Heck, even Jerry Springer was once the host of AGT and as repulsive a TV personality he can be was OK in the position.
But with the superlative comedic and dancing ability of Nick Cannon it's hard to even remember that Springer was even once WITH the show.
And eventually that's how it will be with Osbourne, who reportedly isn't happy that Howard Stern is making a chunk more money that she is with the show, even though she's also a co-host of a daytime talk show. Osbourne likely got the job due to her AGT fame.
She also may not have been thrilled AGT moved its set to Newark to be closer to Howard's work, forgetting that Stern, for all his faults, has probably made the program more popular than ever.
The fact her son Jack was removed as potential host of a new NBC reality show only greased the skids even more for Sharon Osbourne's departure from AGT.
Endings can be good, but they are more often tinged with a bit of nastyness.
Goodbye Sharon, you will be missed … but only for a short time!