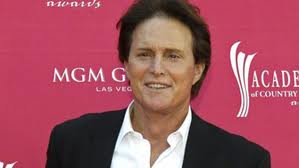 The London Olympics have to be considered a success with a mostly fun, if overblown, opening night and lots of great competitions.
But my trainer the other day brought up a very interesting point in which I thought I should blog about …
Where's the great Bruce Jenner?
The remarkable former American track and field star is an all-time great competitor and a hero for an entire generation of Olympic sports fans.
Remember the Wheaties box the guy adorned for crying out loud?
Remember the gold medal he won even more impressively, and more importantly?
Is Jenner sullying his own reputation with his appearances on "Keeping Up with the Kardashians" … which far more prominently stars his wife and kids? Is that why he's only being seen at the Olympics working for 'E', the same channel that airs his family's reality program?
Jenner is, after all, often the conservative voice of reason for a family that is torn in 50 directions by its business and personal dealings.
The only thing that stands out of late is Jenner's friendship with Angie Everhart that has touched a nerve with his wife, Kris. To some, that situation would appear to be inappropriate but it doesn't appear to be a full-blown affair.
It appears to be mild, and hopefully remains that way and it's hard to believe NBC would  take a stance against the great Bruce Jenner with some of the all-too-sexy programs that air on all networks these days.
So, where in the heck is Bruce Jenner when it comes to NBC's Olympics coverage?