It seems like a good time to do an inspiring post about the best things about TV.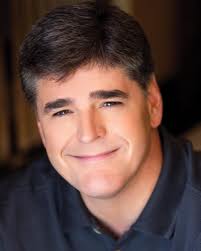 No. 1 FOX News: The liberal left can whine all it wants about FOX News being slanted to the right, but I say BIG DEAL! They've got all the major networks, MSNBC and CNN that all veer left. Thank God for O'Reilly, Hannity and some of the right-wing talking heads.
No. 2 TV Land: Thankfully a place to escape and get mostly clean laughs. Too bad they had to dabble in making their own shows … they should leave that "stuff" to the networks.
No. 3 ESPN Classic: I don't watch the channel near enough, but when I do I can get lost in it for hours. I love those old Ali fights and some of those classic MLB games. ESPN should be more about sports, like THIS channel it bought a few years back.
No. 4 DVR: It's amazing to be able to tape shows and movies or events at any tim e and be able to watch them at a more leisurely hour. It used to REALLY come in handy with the late night talk shows … but I don't watch much of them any more.
No. 5 HD: The technology REALLY brings sports  and movies to life, if you don't have it yet the prices of HDTV have dropped dramatically! It's well worth a few more bucks to get one.
No. 6 You:  I know I said 5 things, but I am grateful to YOU for reading this post.
Thanks and Happy Thanksgiving … it's such a great holiday!