I like and admire Sean Hannity, a great deal.
Those of you who read this blog on a semi-regular basis probably know that already.
But when the FOX TV commentator laughed and scoffed at radio commentator Mike Gallagher's suggestion that we consider using professional juries, I thought it was a bit disrespectful.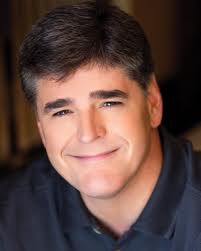 Perhaps that's because I agree with Gallagher, to a point.
A professional jury to be utilized in the matter of high-profile cases like the Casey Anthony trial COULD be a good idea.
It would wipe out the possibility of jurors cashing in on their so-called "celebrity" after a trial is over.
A professional jurist might also look at a trial as a job they MUST do, rather than something they are stuck doing.
For all the good intent of our system, you KNOW there are jurors who just can't wait to get a trial over with and get home.
The people are only human, after all.
But 11 hours to reach a verdict has some people scratching their heads, perhaps justifiably, wondering if their decision was well thought out.
Or if they just wanted to get the heck home.
Limited groups of professional jurors, who get reviewed for their work occasionally to see if they are on the ball, may not be a terrible idea.
What do you think?
follow matt aug http://twitter.com/#!/mattauge and/or friend me on facebook.com
………………………………………………………………………………………….
For a thought-provoking blog on whether All-Star Games should be eliminated please check out my friend Matt King's story:
http://www.goodblogs.com/view-post/Recognize-Players-But-Eliminate-All-All-Star-Games