I have changed my mind about Dr. Drew over the years.
As portrayed on VH1's Celebrity Rehab, Dr. Drew shows he really does care about the people he's trying to help.
Dr. Drew indicated he is troubled that Brooke Mueller, Charlie Sheen's ex, is reportedly headed to Mexico to get off methamphetamines.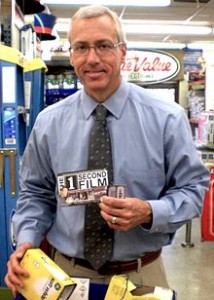 "In my experience people, after (the treatment drug) ibogaine, stop opiates for three to six months and then they begin again," Dr. Pinsky told RadarOnline.com of the treatment, unavailable in the U.S.
I feel the trouble with addiction, as in the case with Mueller, isn't for a lack of effort.
It's due to a lack of Jesus in the equation that most efforts to win the battle of addiction aren't successful.
Don't wait too long to see or hear anyone talk about His successes on a TV rehab show, though.
You'll be waiting a long time.
follow matt aug http://twitter.com/#!/mattauge and/or friend me on facebook.com
………………………………………………………………………………………….
For a blog that concentrates specifically on the sports of the day be sure to visit:
http://www.orble.com/a-sports-life