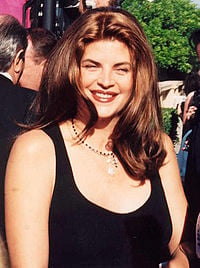 Kirstie Alley will have a heckuva time winning "Dancing With the Stars" this season.
The other dancers are younger, more talented and yes, thinner than the former "Cheers" star.
There's still something pretty cool about Alley hanging in there show after show and doing the best she can to compete.
The other competitors are more fluid and easier to watch, but Alley is the most "American" of any of them.
Meaning her on and off weight issues, similar to Oprah and like so many Americans makes her more like many of "us".
While I cringed at Alley at the start of the season, particularly after she fell, I have re-learned an important lesson from watching her persevere week after week.
Everyone falls at one time or another … even "stars" that people look up to!
So way to go Kirstie … you did fall. But you certainly got back up and have become an inspiration along the way!