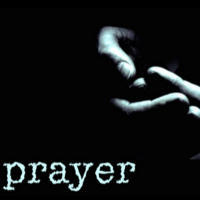 As I grow older things are becoming simpler. Left behind with the years was some of my propensity to complicate things. Oh, don't get me wrong, I have a long way to go. Having been with those preparing for death in my work as a Deacon of the Catholic Church, I have discovered that, in a recollected person of faith, prayer before death is the most revealing. No longer burdened with the concerns of "this world", such prayer becomes inspiringly simple.
Living simply can help us to see things differently. To those who voluntarily embrace it, simplicity becomes a means of grace, an invitation to love, and a school of sanctity. All relationships, with persons as well as with the goods of the earth, are changed by its embrace. In the light of simple faith, even painful experiences can become the material for our personal transformation and enable us to open ourselves more to the fullness of life and the transformation of love.
Through simple surrender to the loving plan of God, we are invited into communion with God and equipped to respond to His loving gaze. In this communion with God, fear dissipates and everything is bathed in light. After all, when all is stripped away, there is only God. In His Sacred Humanity, prepared for death, the Lord Jesus prayed for each of us "… May they be one, as you Father are in me and I am in you…" The words of this prayer reveal the simple heart of God.
The way of simplicity and communion leads us into an ever deepening, intimate, loving relationship with God, and, in Him, into a new relationship with all men and women and creation itself. Contemplatives comprehend, or rather, are comprehended by, this experience of communion in simplicity. They literally fall in love with God, and in Him, they fall in love with all men and women and with the entire created order. After all, it is ordered toward the One who fashioned it in love and for love.
All Christians are called to this contemplation, no matter what their state in life or vocation. Simplicity helps to satisfy the hunger of our souls. It strips away only what impedes love. Those who walk in simplicity and communion find the path to peace and become lanterns for others seeking the way. The oil which lightens their path is derived from prayer. Prayer is about falling in love with God. Isaac of Ninevah was an early eighth century monk, Bishop and theologian who wrote these words in one of his many treatises on Prayer:
"When the Spirit dwells in a person, from the moment in which that person has become prayer, he never leaves him. For the Spirit himself never ceases to pray in him. Whether the person is asleep or awake, prayer never from then on departs from his soul. Whether he is eating or drinking or sleeping or whatever else he is doing, even in deepest sleep, the fragrance of prayer rises without effort in his heart. Prayer never again deserts him. At every moment of his life, even when it appears to stop, it is secretly at work in him continuously, one of the Fathers, the bearers of Christ, says that prayer is the silence of the pure. For their thoughts are divine motions. The movements of the heart and the intellect that have been purified are the voices full of sweetness with which such people never cease to sing in secret to the hidden God."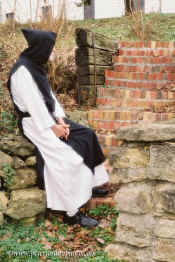 Through prayer daily life takes on new meaning. It becomes a classroom of simplicity and communion. In that classroom we learn the truth about who we are – and who we are becoming – in Jesus. Through prayer we receive new glasses through which we see the true landscape of life. Prayer opens us up to Revelation, expands our capacity to comprehend truth and equips us to change and be made new. Through prayer we are drawn by Love into a deepening relationship with Jesus whose loving embrace on the hill of Golgotha bridged heaven with earth and now opens the way to eternal communion.
Through prayer, heavenly wisdom is planted in the field of our hearts and we experience a deepening communion with the Trinitarian God. We become, in the words of the Apostle Peter "partakers of the divine nature." (2 Peter 1:4)  Prayer provides the environment for such recollection as it exposes the darkness and helps us surrender it to the light of Love, the Living God dwelling within us.
This relationship of communion is initiated by Him. Our part is to respond. The God who is Love hungers for the communion of sons and daughters – and we hunger for communion with Him – because He made us this way. Nothing else will satisfy. The early Church Father Origen once wrote: "Every spiritual being is, by nature, a temple of God, created to receive into itself the glory of God."
Simplicity and Communion: We will live the way we love and we will love the way we pray.