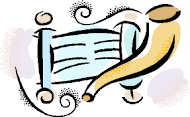 Tonight is Erev Yom Kippur. In the Jewish tradition, holidays begin the evening prior at sunset and so the High Holy Day commenced this evening and concludes tomorrow night at sunset. In the interim, we are called on to pray, contemplate and fast. In my childhood and into young adulthood, I attended synagogue services, sometimes with reluctance since it was expected of me and on occasion, with an acceptance that it was part of a tradition to which I was connected by an invisible thread of ancestry. In my college years, I came to create my own rituals that involved sitting by the water, meditating and journaling. I would focus on forgiveness and do-overs. More recently, I have incorporated the use of mala (Buddhist prayer necklace) on which there are 108 beads. I would run them through my fingers and for each one, send a blessing to someone who has touched my life in one way or another.  A few years ago, I went around three times, since there were so many who came to mind and heart.
A short while ago,  I lit a yahrzeit candle and recited Kaddish as is also customary to honor those who have passed. My parents, husband, grandparents, aunts, uncles and most recently, a dear friend who died on July 31st were memorialized. The candle remains burning for 24 hours.
One of the reasons why we fast on this holiday is to focus more on the spiritual and less on the physical. It is a time to consider how we can remake our lives into what we might have them be, leaving behind what no longer serves or may have been harmful to ourselves or others. On this night, a prayer called Kol Nidre is chanted three times. As I am writing these words, I am listening to the stirring version by Shlomo Carlebach. It touches my soul.
Since refraining from eating for 24 hours can be an ordeal for some, we offer each other the reassurance that we will get through it by wishing each other an "easy fast".
When I consider the idea of fasting, it extends far beyond physical nourishment. Sometimes we are called to fast from negative thoughts, fears, and self-doubt. I know that throughout my days, I have needed to cleanse myself of those things that weigh me down. We would benefit from fasting from judgments and aggressive thoughts toward ourselves and others.
Another tradition I enjoy came to me when I attended services at a synagogue in South Florida, called Beth Or. The rabbi named Rami Shapiro incorporated this poem into the ritual.
Merger Poem
By Judy Chicago
And then all that has divided us will merge
And then compassion will be wedded to power
And then softness will come to a world that is harsh and unkind
And then both men and women will be gentle
And then both women and men will be strong
And then no person will be subject to another's will
And then all will be rich and free and varied
And then the greed of some will give way to the needs of many
And then all will share equally in the Earth's abundance
And then all will care for the sick and the weak and the old
And then all will nourish the young
And then all will cherish life's creatures
And then everywhere will be called Eden once again
Copyright Judy Chicago, 1979
Wishing you all an easy fast.