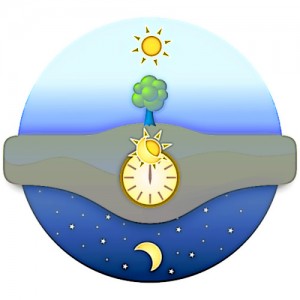 Tonight I saw a message from a friend who spoke about a mini-disappointment and commented "This is so not my night."  I jokingly responded "So, I want to know whose night it is and who has YOUR night?"
As I am writing this, I am listening to my favorite Sunday night radio show on WXPN (Gene Shay) and am being serendipitously serenaded by John Prine.
That's The Way That The World Goes Round
I know a guy that's got a lot to lose he's a pretty nice fellow but he's kind of confused
he's got muscles in his head that ain't never been used
thinks he own half of this town
starts drinking heavy gets a big red nose beats his old lady with a rubber hose
then he takes her out to dinner and buys her new clothes
that's the way that the world goes 'round.
That's the way that the world goes 'round you're up one day and the next you're down
it's half an inch of water and you think you're gonna drown that's the way that the world goes 'round.
I was sitting in the bathtub counting my toes when the radiator broke water all froze
I got stuck in the ice without my clothes naked as the eyes of a clown
I was crying ice cubes hoping I'd croak
when the sun come through the window the ice all broke
I stood up and laughed thought it was a joke
that's the way that the world goes 'round.
The reality is that sometimes things go according to my 'plan' and sometimes even better than I imagine at the time.  Even when they don't exactly play out by my whims, I have been able to reframe the circumstances and make lemon meringue pie out of the lemons. My friend Harmony would say "Don't judge your life by how you feel in this moment." Feelings are fleeting…heck, life is fleeting. I never know from one moment to the next what will happen or who will show up in response to my shout out to the Universe.
Today, I offered a workshop called Spring Awakening at an interfaith community called Sacred Pathways. I had no clue how many people would be there, and true to occasional chattering monkey mind form, I was doing a number on myself prior…"What if no one shows up? What if only a few show up?" It reflects a longstanding issue I have had and have no clue where it came from, since I always felt supported by my parents and extended family and evidence has usually borne out that those thoughts are pretty silly. Like most speakers, I have felt disappointed when things have been cancelled or postponed for low registration. Fortunately it hasn't happened often. It has me questioning what has me believing anything other than that the Universe has got my back (and front and sides, top and bottom) and I am infinitely held and carried along on a most of the time, gentle tide. To my delight, a dozen fun,  curious, creative souls showed up to play and learn together. Laughter, a few tears,  ideas for growing ourselves, stretching some comfort zones, sprinkling love about, seed planting, symbolic gardening puncutated our afternoon. Because we teach what we need to learn, my lesson about fearing a lack of support had me laughing in its fake fierce face.  I would like to think that I am so done with those snarky  simian sneers, but I imagine that spiritual amnesia may kick in and The Divine will 'smile' patiently and indulgently remind me that it is ALWAYS my day.  And so it is <3