So, you are ready to ditch the grains and go for a healthier, diet with less gluten.How do you do that? One way is to replace the grains with quinoa (keen-wa).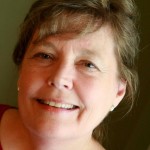 We talked in our blog yesterday about the many health advantages these seeds provide. Today, as promised, here is the recipe for quinoa with a Mexican flavor.
Ingredients
3/4 cup uncooked quinoa
1 1/2 cups vegetable broth (or chicken broth)
1 teaspoon ground cumin
1 tsp. chili powder
1 tsp. onion powder (You can saute onions and use them if you prefer. I just hate cutting up onions!)
salt and pepper to taste
1 cup frozen corn kernels
2 (15 ounce) cans black beans, rinsed and drained
Directions
Mix quinoa into the saucepan and cover with vegetable broth. Season with cumin, chili powder, onion powder, salt, and pepper.
Bring the mixture to a boil. Cover, reduce heat, and simmer 20 minutes,
Stir frozen corn into the saucepan, and continue to simmer about 5 minutes until heated through. Mix in the black beans.
This serves 10, which is great if you are fixing for a large family. I halved the recipe, but it was so good, I regretted not allowing for more leftovers!
You can easily upgrade this recipe from a side dish to an entree by adding cut up chicken, or even beef.
Enjoy!
Eating to live and living for Christ,
Susan Jordan Brown