For he that will love life, and see good days, let him refrain his tongue rom evil, and his lips that they speak no guile. I Peter 3:10
"I hate my life."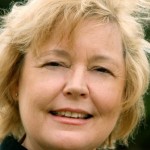 No, not me. I'm quoting. I heard someone say this recently. That person has a lot going for her, but she never talks about anything but how her housework is never done, her husband doesn't appreciate her, and everyone is always wronging her.
How can she turn things around and make her life enjoyable? Peter talked about that in I Peter 3:10. Want to love life? Want to have a good day? Quit the negative talk. Stop griping — and start thanking. Focus on God and what He's given rather than on how you've been wronged. Make a conscious effort to talk about the blessings rather than the troubles.
Sometimes we forget that there are people listening to us complain. Husbands listen — and if he thinks you can't be pleased, he may give up the effort. Try bragging on him and thanking him instead.
Children listen. Do you want them to think that they are nothing but trouble? Do you want them to think the Christian life is not worth living? Don't be saying those things, then!
That doesn't mean we should ignore troubles and cover them up. If it is fixable — take steps to change it. If not, accept it from God's hand. Express thanks, stop the evil words, and keep your eyes on Jesus.
You'll find yourself loving your life — because the loving God designed it for you, and it truly is full of good things.
Eating to live and living for Christ,
Susan Jordan Brown