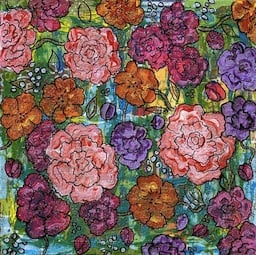 One of Beliefnet's most popular galleries is "10 Inspiring Quotes for a Depressed Heart." I've included several of them here.
* "Have patience with all things, but chiefly have patience with yourself. Do not lose courage in considering your own imperfections but instantly set about remedying them — every day begin the task anew." –Saint Francis de Sales
* "A pearl is a beautiful thing that is produced by an injured life. It is the tear [that results] from the injury of the oyster. The treasure of our being in this world is also produced by an injured life. If we had not been wounded, if we had not been injured, then we will not produce the pearl." –Stephan Hoeller
* "Sometimes your joy is the source of your smile, but sometimes your smile can be the source of your joy." –Thich Nhat Hanh
* "Good humor is a tonic for mind and body. It is the best antidote for anxiety and depression. It is a business asset. It attracts and keep friends. It lightens human burdens. It is the direct route to serenity and contentment." –Greenville Kleisser
* "Character cannot be developed in ease and quiet. Only through experience of trial and suffering can the soul be strengthened, ambition inspired, and success achieved." –Helen Keller
* "Pain insists upon being attended to. God whispers to us in our pleasures, speaks in our consciences, but shouts in our pains. It is his megaphone to rouse a deaf world." –C.S. Lewis
* "The greatest degree of inner tranquility comes from the development of love and compassion. The more we care for the happiness of others, the greater is our own sense of well-being." –Tenzin Gyatso, the 14th Dalai Lama
* "What you thought before has led to every choice you have made, and this adds up to you at this moment. If you want to change who you are physically, mentally, and spiritually, you will have to change what you think." –Dr. Patrick Gentempo
* Click here to subscribe to Beyond Blue and click here to follow Therese on Twitter and click here to join Group Beyond Blue, a depression support group. Now stop clicking.