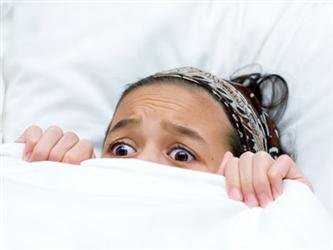 Since it's that time of year … the spooky season, I thought I'd republish my post on how best to face your fears.
Fears are like annoying relatives. You can't avoid them forever, and ignoring them won't make them go away. Come Thanksgiving, they'll plop down right next to you and ask to borrow your fork. So you'd better figure out how to confront the little devils before they eat your dessert too. Here are a few fun ideas for how to tell your fears to hit the bricks.
Click here to view the gallery.
* Click here to subscribe to Beyond Blue! And click here to follow Therese on Twitter. And click here to join Group Beyond Blue, a depression support group. Now stop clicking.