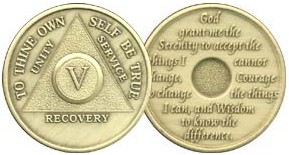 In my chapter about substance abuse in Beyond Blue, I wrote:
Today I realize the recovery cultures of addiction and mental illness clash. Like the Church of Scientology and neurobiology. Like Tom Cruise and common sense. Because complaining is considered whining to most twelve-steppers–"poor me, poor me, pour me a drink"–but as a smart disclosure of symptoms to mental-health professionals. Because many recovering alcoholics and drug addicts are not educated about mental illness, a lot of bad advice is doled out at meetings and/or social hours. With the best of intentions, of course. But dangerous all the same.
I was intimidated by the AA old-timers and afraid to think any differently from them, fearing that if I listened to my gut, I would become one of those people who were "too smart" for the program and relapsed continuously. Who was I to question the direction and counsel given by the guys who had been sober over a quarter of a century? They want to die, too. They just don't talk about it, I surmised. And neither will I.

Back then I wish I would have known about the research done by people like Ken Duckworth, M.D, the medical director for the National Alliance on Mental Illness and an Assistant Professor at Harvard University Medical School. I interviewed him last year for Beyond Blue, and here's what he said:
In the substance abuse culture, the person is generally viewed as the agent of the problem, and they are held accountable and have consequences for their relapses. In the mental illness culture, the person is often viewed not as the agent of the problem, but as the victim of their illness. We tend to hold people a little less accountable for bio-chemical processes.
You can see this dichotomy. And when I work with families dealing with both conditions, my heart really goes out to them because in the AA world, and in the substance abuse culture, they are encouraged to have the person hit bottom and be accountable, but that's not the case in the mental health world.
Group Beyond Blue member Luthitarian continues the conversation on a discussion thread, where he writes:
This is something I've noticed too. "Hitting bottom" in "the mental health world" would be too friggin' late!
In fact, though AA works hard to seem nonjudgmental, this accountability comes across at times as almost pointing to relapse as a character flaw, a sign of weakness. AA types can be suspicious of taking psych meds, in fact, as if it were a weakness. Therese points to this in her own experience as well. "Happy pills" mean caving in and not being accountable in some way to 12-steppers. She refers to this as the complaining or "Poor me, poor me, pour me a drink scoffed at by AA old-timers who see mental health treatments involving medication as a "compromise" on "your sobriety."
Certainly, this most likely doesn't mean ALL 12 step/AA type groups or members. Mostly those who are "very concrete" in their thinking–as my wife, the psych nurse, would put it. Those who can move on to more abstract approaches to 12-step thought might see an implied "13th step" that says to take care of the underlying emotional or mental disorder that DRIVES one to drink or to use drugs.
Just wondering: has anyone else experienced this apparent disconnect between what Duckworth describes in Therese's quote as the two "cultures"? Anyone else, thinking that the substance abuse model would mean "NO MEDS!", have been or would be reluctant to consider taking psychotropics or other forms of medication for mental illness? Anyone else here who has experienced a lack of interest (as if it were somehow irrelevant) in MH diagnoses in their 12-step groups?
What about you? Have you experienced this disconnect?