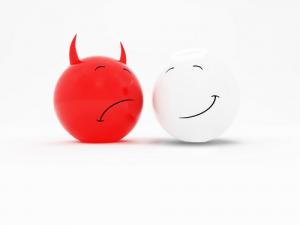 Image © Shutterfly
Here are nine signs Susan Shapiro Barash lists to determine whether or not your friend is toxic. Click here to get to her original piece on wowOwow.com. I have excerpted below.
1) Your friend is jealous of you. Jealousy is different than envy and the first can be very toxic for the relationship. Jealousy is: "I want what you have and I want you dead or disappeared." Envy is just: "I want what you have." A jealous friend will want to cut you out of her life because she really wants what you have and can't stand to be around you anymore. An envious friend will want what you have, but will look to you as her inspiration or role model, and compete with you to get in the lead.
2) Your friend is a "doormat": It's tiring to always be with someone who is so malleable.
3) Your friend wasn't there for you. It's sometimes hard to see if a friend is really a true pal until there is a life-changing moment in your life that requires the person's support. This eye-opening event is called The Inciting Incident, which is when everything is going along fine, until wham! someone gets sick, or loses their job, or gets married or loses a loved one, and you find that the friend you thought would be by your side isn't there for you at all. She doesn't celebrate your good news nor does she help you in times of need. For some women it takes an "inciting incident" to finally notice that a friend is toxic.
4) Your friend is draining you: You feel you're psychologically and emotionally giving all your energy to her and receiving nothing in return.
5) You don't share the same values or the same world view: It's a red flag that this isn't the right friend for you if you don't respect her for who she is. I interviewed a woman who wished her friend's husband ill. It made the married woman realize that her friend's behavior is nothing like her own.
6) You are using one another: This type of toxic relationship develops among socialites. You want to be friends with your neighbor because your children attend the same private school and you can coordinate a carpool. Will the friendship last? Maybe. Is there really a friendship between the mothers or is it just using? Is it worth turning this friendship into anything more than an agreement?
Click here to read the rest of the article.
* Click here to subscribe to Beyond Blue and click here to follow Therese on Twitter and click here to join Group Beyond Blue, a depression support group. Now stop clicking.