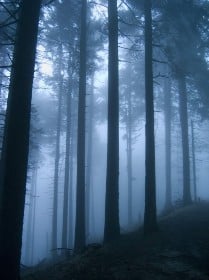 I loved Gretchen Rubin's article on "drift" … essentially making a decision by not making a decision. She gives the example of an engaged friend of hers who clearly didn't want to get married, but didn't do anything to prevent it, and then got divorced a year later.
Gretchen explains, "Drift feels small, but once unleashed, drift is a powerful, often almost unstoppable, force."
I can identify many times of drift in my life. Most recently, I was unsure about what to do about a prospective work project. So, heeding the advice of friends, I found out as much as I could about the assignment. But that involved getting permission from folks that I currently work for. But once I got permission, I felt compelled to sign on … because, well, I had unintentionally started the momentum.
"So you're going ahead with the project?" a friend asked me a few weeks ago.
"I guess so," I responded. "It sort of just happened."
But things really shouldn't just sort of happen. Not if you don't want to find yourself in drift.
Just taking one drifting step can you set you in a course that's very hard to stop. In my case, I drifted into taking the LSAT (the law-school application test). "Why not, might as well, could come in handy, maybe I'll be glad I did," etc. This is a good example of the fact that drifting doesn't always mean taking the easier course; it was a lot of trouble to prepare and take the LSAT, but it was still drift.
The tricky thing about drift is that people rarely want to admit to themselves that they're drifting. So what's a good way to catch yourself in drift? I tried to make a list of warning signs for myself:
— Thinking "This situation can't go on," but then it does go on.?
— Complaining a lot about a situation without working to find ways to make it better.?
— Hoping that some catastrophe or upheaval will arise to blow up a situation, e.g., fantasizing that you'll break your leg or be transferred to another city.?
— Feeling that other people or processes are moving events forward, and you're being passively carried along.?
— Getting the urge to do or have something because the people around you are doing it or want it. One of my Secrets of Adulthood is "Just because something is fun for someone else doesn't mean it's fun for you – and vice versa."
To read Gretchen's post, "A Problem in Happiness: Drift," click here.