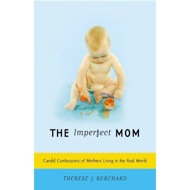 It's been three years since I published "The Imperfect Mom: Candid Confessions of Mothers Living in the Real World," but the controversy over who is deemed a suitable mother and who's not hasn't change an iota.
A week or so ago when the story broke abut the Park Avenue lawyer who couldn't take her kids' bickering and so threw them out of her car and drove off, my name was circulated in some media circles as a mother who would be willing to talk about the parenting moments that aren't going into the scrapbook.
The story behind my compilation is rather humorous in retrospect (quite terrifying in real time) … A fellow preschool mom asked me to watch her son for two hours, so I took him and my son (both two years old at the time) to get ice-cream downtown and feed the ducks. My daughter was strapped to me in a Baby Bjorn, so when my adorable son pushed the other kid into the 15-feet of frigid water (it was February), I couldn't dive in immediately. So a wonderful man wearing cowboy boots and eating sushi at the dock dove in and rescued him.
But it made the front page of the paper of course, the caption reading "All I heard was a splash of water and then 'Oh my God!'" clearly an editing job, because I definitely yelled the f word when the boy went in. The entertaining clipping must still be on a few refrigerators around here, because every few weeks when I introduce myself to a mom who recognizes my name, I get the "Wait, are you that mom …..?"
"Indeed I am."
And they either laugh hysterically or take two steps backward (holding the hand of their child).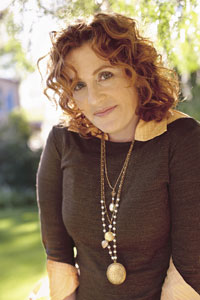 And then we have the "anti-mom" Ayelet Waldman, whose piece in the New York Times about how she loves her husband more than her kids has earned her a few death threats, but also some nice publicity on her just-released book, "Bad Mother: A Chronicle of Maternal Crimes, Minor Calamaties, and Occasional Moments of Grace".
Beliefnet blogger David Gibson wrote a post about Waldman recently, where he writes: "The column made Waldman famous, or infamous, as a kind of 'anti-Mom,' a traitor to her vocation, and–no surprise–now Waldman has turned her column into a book….Want to puke? What is the lesson here? Is there one?"
Had I read David's blog on a happy mommy morning, I might have responded, "Amen, David! You go, dude!" But the first words that I read this morning were harsh reactions on Psych Central to my post, "A Letter to New Moms," in which I urged new moms to take care of themselves, first and foremost.
I wrote the letter because, in retrospect, I can clearly see how I messed up when my babies were born.
It's so obvious now.
I gave my kids all of myself. And that was too much. Because, in the end, I had nothing left for myself. So I paced the kitchen floor, bouncing my screaming wee-one, trying to nurse so to release some of the pressure from my breasts, crying inconsolably (me and the baby), a sleep-deprived mess of a mother.
Had I taken better care of myself, supplemented a few nights a week so that I could let Eric or someone else do the night-time feedings and get the rest I so needed, maybe I wouldn't have won the award of Most Mortified Mom of Annapolis with a newspaper clipping to prove it. Maybe I would have known better than to take two-year-olds and an infant to a dangerous place where one of them could fall in. Maybe I would have been able to better react and snap the Baby Bjorn off.
But I was a sleep-deprived, depressed zombie of a mom.
I was giving too much of myself away.
Now I would hope that I would never chuck the kids out of the car in rage and frustration. But I can understand how you make idiotic, stupid decisions when you are sleep deprived and depressed. And, although I'm more attached to my kids than Waldman seems to be with hers–I can't fathom ever losing them, and if I did, I know that every day without them would be a fight and a struggle to stay sane–I do agree with this self-professed "bad mom" that a mother shouldn't make her kids the center of her universe.
I think a mom needs to hold on to some of herself.
And if that makes me a bad mom, well, I guess I'm in the club.
To read more Beyond Blue, go to http://blog.beliefnet.com/beyondblue, and to get to Group Beyond Blue, a support group at Beliefnet Community, click here.
To subscribe to "Beyond Blue" click here.