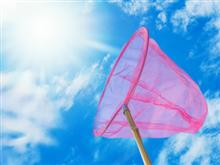 Hope, like gratitude, doesn't always happen on its own. Sometimes it needs a little coaxing. Naomi Drew, an expert on conflict resolution and peacemaking in schools and homes, does a wonderful job in this Beliefnet gallery of teaching some ways we can become more hopeful. To view her gallery, click here. It begins ….
"I've been so overwhelmed by what's going on these days," a mother recently said regarding world events. "I feel like there's nothing I can do and the world's spinning out of control." Her words echo the sentiments so many of us feel each time we pick up a paper or turn on the news. War on the horizon, nuclear weapons in North Korea, a family of six killed by a fire bomb in Baltimore, the massacre in Bali — the list goes on. Right now, it's easy to lose hope. However, loss of hope doesn't have to be the path we walk down.
You see, hope is actually something we create. It's not something that magically appears from an outside source. We each have within us the capacity to generate hope. It's critical that we be absolutely intentional about nurturing hope in our lives and the lives of our children.
Now more than ever, overcoming fear and holding onto hope are essential. The eight steps below will enable you do this. Try these steps yourself and teach them to your kids. Do some of these as a family. Know that it is within your control to become more hopeful. Don't let the news be your undoing. You can take charge.