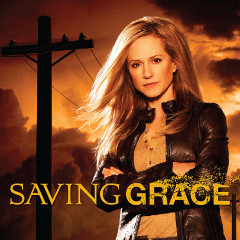 For the last couple weeks, I've been blogging about "Saving Grace," and how Grace battles her demons with the angel Earl at her side encouraging her to choose the path of love and healing, not isolation and fear. Beliefnet has a free iPod to give away to the person who writes the best story on how he or she has moved beyond a place of darkness, doubt, and despair . . . his/her "Saving Grace" moment, when God was truly there inspiring conversion in one way or another. Write away in this comment box.

The deadline is December 18, the one year anniversary of
Beyond Blue
!
Click here to read the rules and regulations for this contest.