One of the first assignments I give to my clients, no matter what their plight may be is for them to go celebrate themselves and relax and be selfish for a moment in a healthy way. I do realize that sometimes a lot of the stress we encounter in life we bring upon ourselves because we don't know how to relax and put the stress or demands on the shelf for a while.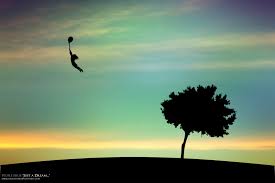 So to help you with this problem, I'm assigning for the next 3 weeks that all readers of this blog, once a week for at least 2 hours, go have fun or relax, read a book, watch some good mindless tv or hang with friends and talk about silly stuff. It's imperative that we incorporate relaxation into our system of living. Remember, at the end of the day it's not that serious. We can turn on the news and see people all over the world who would kill to be in our shoes. While I'm not minimizing each of your experiences, I am causing you to shift your perspective a bit.
Remember we have the ability to not only change our world, but the world as a whole….BE GREAT!!
Until Next Time,
Pervis
Pervis Taylor, III is an Author, Life Coach, Speaker and Contributor. His books Pervis Principles Volume 1 and 2 are available exclusively on his website: www.pervistaylor.com/author. He is the creator of the inspiration/life coaching mobile app, I-Inspire, available for IPhones, Ipad and Ipod Touch via: www.pervistaylor.com/i-inspire/. He resides in New York City. Follow him on Twitter @pervistaylor or Facebook www.facebook.com/pervistaylor3.