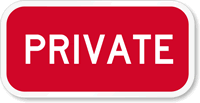 Photo Credit: Google
For me it's easy to tell you things that will improve your life and give you tools to greatness.  However, it's a challenge for me to live what I  preach.  Often our message is usually our struggle.  For me it's no different.  But for me to truly be excellent and live in greatness, I too must undergo the process towards amazement.
Just recently my character was tested with a dear loved one.  To not go into details I felt in a sense betrayed by this loved one.  I was so angry that I found myself on the verge of becoming bitter.  But in the end, we know that bitterness and greatness can not coexist.  Fast forward, this loved one reached out for help and was in a dire situation.  My head said "Let him suffer", but my mentors, my spirit and heart said "Pray with him." Needless to say, I prayed with him.
In my heart, I feel I would be doing those who follow this blog or my clients or supporters an extreme disservice if I lived poorly in private, but rich publicly. The same applies to you. Greatness is a lifestyle, habit and even a culture.  When we take on the responsibility to be great, what we're really saying is that we are willing to do whatever we have to do to make sure that our private and public life match up.
In private is where the growth takes place.  As you've heard many times "private practice makes a good public performance" this is a true statement.  It's in the private times that we truly wrestle with who we really are.  It's a painful process.  But the reward, is something you can't truly qualify with words only your heart and spirit can verbalize.  Only those who are serious about their future are willing to battle it out in private so they can be used and realize their purpose in life.
Remember we have the ability to not only change our world, but the world as a whole….BE GREAT!!
Until Next Time,
Pervis
Pervis Taylor, III is an Author, Life Coach, Speaker and Contributor. His books Pervis Principles Volume 1 and 2 are available exclusively on his website: www.pervistaylor.com/author. He is the creator of the inspiration app, I-Inspire available for IPhones, Ipad and Ipod Touch via: http://pervistaylor.com/i-inspire/. He resides in New York City. Follow him on twitter @pervistaylor or facebook www.facebook.com/pervistaylor3.