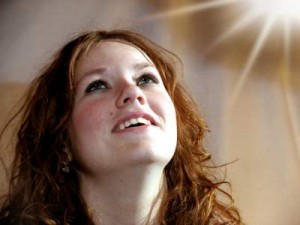 I believe for most of us there's a point in life where we believe the lie that we're not good enough.  Moreover, we spend the rest of our lives trying to disprove that lie.  While it's important to live down a lie by being consistent with who we are, we must spend time with the ultimate source of inspiration; God.  It's only with him do we know who we really are.
Here are some things to know about God and life concerning you and I.
1. God is invested in your success not failures.  I've shared this before, but it bears repeating. It is super important that you get this ingrained to your psyche. God loves you with an everlasting love.
2. Life happens from you. Yes, we've all been on the receiving end of life dealing us some harsh blows in life. However, those aren't the things that define us. It's what we choose to do with our life that determines who we are.
3. God desires you to spend time with him.  I know it may sound simple, but too often we get busy with the vicissitudes of life that distract us and prevent us from communing with God.  Set out some time (intentionally) to talk to God. Tell him all that concerns you and your feelings. Share everything.
4.  Read God's Word.  There are some powerful scriptures that state emphatically who you are to God.  Pick one and meditate on it daily.
5. Declare over you life who you are.  As we know, our words create our world.  Dr. Cindy Trimm says  our words penetrate even to a molecular level.  Knowing this, we should muster up the fortitude to speak life over ourselves. (Even when life seems to the contrary)
You and I have to be proactive in the life we want.  Circumstances will try to snuff us out and make us feel like we are a situations. We combat this by doing the above suggestions.
Remember we have the ability to not only change our world, but the world as a whole….BE GREAT!!
Until Next Time,
Pervis
Pervis Taylor, III is an Author, Life Coach, Speaker and Contributor. His books Pervis Principles Volume 1 and 2 are available exclusively on his website: www.pervistaylor.com/author. He is the creator of the inspiration app, I-Inspire available for IPhones, Ipad and Ipod Touch via: http://pervistaylor.com/i-inspire/. He resides in New York City. Follow him on twitter @pervistaylor or facebook www.facebook.com/pervistaylor3.