The first new moon of the year brings new beginnings, new opportunities, and huge growth potential. Setting your intentions towards what it is you want to create for yourself and your life is more powerful when you take advantage of the creative potential available right now.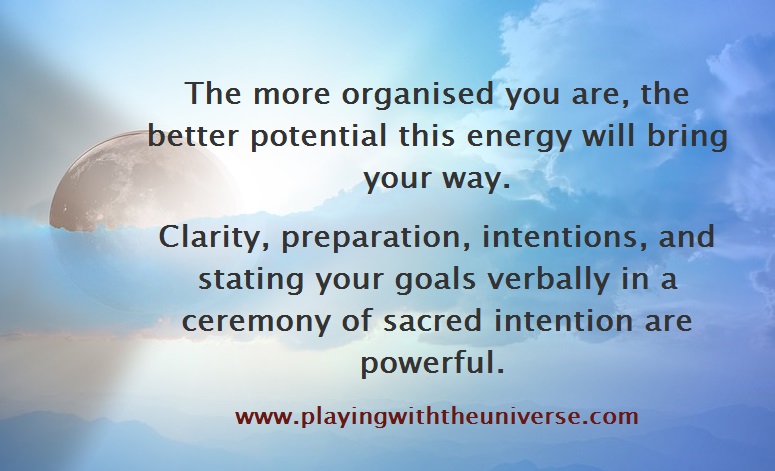 A new Year, a New Month, a New Moon and a partial solar eclipse! These are all powerful, so together amplify everything. Choose to apply this potential with seeing new beginnings for yourself in big ways.
The 4th, 5th, and 6th of January are your power days. Set some time aside to connect with Source. Utilise your meditations and sacred spaces to take advantage of this great window of opportunity. This can be a powerful time to choose your path wisely, clearly and with abundant potential.
The more organised you are, the better potential this energy will bring your way. Clarity, preparation, intentions, and stating your goals verbally in a ceremony of sacred intention will be powerful .
Your Angel Guidance is to set your intentions towards New Beginnings
Here is a great share I found online about the the energy of the New Moon, the partial solar eclipse and it's affects on us astrologically. I have felt an intensity and wasn't really sure what it was. This article helped me understand it a bit more: https://www.womenshealthmag.com/life/a25702725/partial-solar-eclipse-new-moon-capricorn-january-2019-astrology/
Right now I am offering a special price on New Years Readings. If you want to see what new beginnings this year has in store for you, Check out my homepage to order your special reading with the angels for 2019
Love and blessings, Sharon and the Angels