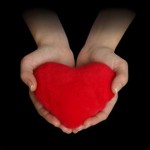 Sherry Gaba LCSW, Psychotherapist, Life & Recovery Coach is featured Celebrity Rehab on VH1. Sherry is the author of The Law of Sobriety which uses the law of attraction to recover from any addiction. Please download your Free EBooks from Sherry™s Enrich Your Life Series. Contact Sherry at sherry@sgabatherapy.com for webinars, teleseminars, coaching packages and speaking engagements. Listen to Sherry on A Moment of Change with Sherry Gaba on CBS.
In a healthy partnership both people are equals in the relationship. This doesn't mean that one partner doesn't make decisions on his or her own about some things, or that perhaps one partner takes control of specific aspects of the relationship. However, what it does mean is that they both value each other as people, as partners, and as equals within the relationship. No one is the "leader" no one is the "boss" and no one is the "all powerful".
In an unhealthy relationship this balance is simply not there. One person is all powerful and makes all decisions. The other partner spends every waking moment trying desperately to keep the leader happy. This includes trying to divine just what it is that the leader wants; even though these wants seems to keep constantly changing. To counter that, the leader is willfully blind to the efforts of the other partner and constantly finds ways to degrade, embarrass and humiliate them. In this type of relationship there is no balance, no equality and no true love.
One of the most important ways that people in unequal relationships can seek help is to work with an addiction therapist. This is because this relationship is based on an addiction to love, to the relationship and to a very unhealthy dynamic. The abuse, which is often physical but always emotional, spiritual and mental, is devastating to a sense of self-esteem, self-worth and self-pride. Being able to learn how this relationship has become so one sided and making the decision to get away from the problem is critical to moving forward in life. People that are in unequal relationships can learn to have a healthy, balanced and equal relationship and can find a partner that will value, love and care for them in mutually respectful way.