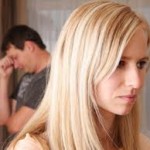 Three Nights Left…..
Join my Wisdom Within the Temple Teleseminar Series: Using your Body as a Gateway to Healing. http://www.mcleanmasterworks.com/sherry-gaba/somatic/

Moving on in life from a co-dependency situation or addiction to an unhealthy relationship takes courage, strength and positive energy. Bringing this positive energy into your life starts with seeing yourself as a strong, independent and positive person, even if this may not be just where you are at this point in your life. Seeing yourself as who you want to be not where you are right now is important to bring those positive changes into your life instead of being held back by negative thoughts, doubts and fears about the changes you are making.
Once you decide to move out of any type of toxic relationship there are some steps that you need to take. These steps will help you stay on a positive path that provides all the opportunities you will need to make the changes you desire. This path will also help you to block and release all those negative images that may have been created in a toxic relationship about your self-worth, value and your ability to be independent and successful.
The following tips will assist in your journey towards a stronger, healthier and more positive you:
Find an addiction therapist, life coach or relationship counselor that can work with you to understand how to think positively and see yourself as the person you want to be. This is often a very difficult thought shift and having professional help will make your path much easier.
2. Seek interactions with kind, positive and loving people that will encourage, challenge and support you as you move on with your life. In turn get rid of the negative, repressive and harmful people that keep trying to pull you back.
3. Don't dwell on the past and don't just live in the present. Look to the future and envision your life, your relationships and your entire being as the way you want to be. This is the only way to keep your path moving forward towards your desired goals and destination.
Sherry Gaba LCSW, Psychotherapist, Life & Recovery Coach is featured Celebrity Rehab on VH1. Sherry is the author of "The Law of Sobriety" which uses the law of attraction to recover from any addiction. Please download your copy of "Manifest Holistic Health" from Sherry's Enrich Your Life Series. Contact Sherry at sherry@sgabatherapy.com for webinars, teleseminars, coaching packages and speaking engagements. Listen to Sherry on "A Moment of Change with Sherry Gaba"on CBS Radio.