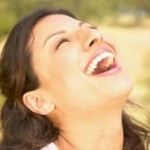 Sherry Gaba LCSW, Psychotherapist, Life & Recovery Coach is featured Celebrity Rehab on VH1. Sherry is the author of "The Law of Sobriety" which uses the law of attraction to recover from any addiction. Please download your copy of "Manifest Holistic Health" from Sherry's Enrich Your Life Series. Contact Sherry at sherry@sgabatherapy.com for webinars, teleseminars, coaching packages and speaking engagements. Listen to Sherry on "A Moment of Change with Sherry Gaba"on CBS Radio.
My focus in addiction recovery has been leading people to understand just how important being mindful about their progress, their goals and their life as a sober, successful and content individual. While the title of my book may be the "Law of Sobriety" it is really about all types of addictions, not just alcohol and drugs. People with internet, pornography, shopping, gambling or sex addictions can also use the roadmap that is provided, all in keeping with the universal Law of Attraction.
One of the factors that most people with additions have difficulty with is seeing themselves as sober and addiction free. This is because addiction is a negative mindset. The negativity seems to permeate every aspect of your life from attempting to overcome your addiction to moving away from friends and family members that are also addicts. It seems that you just keep getting drawn back into the bleakness of addiction, despite all your good intentions.
Thinking positivity isn't a nature activity if have an addiction. The keys to getting started include:
Recognizing that you want to change
Having the courage to take the first steps

Working with an addiction therapist that understands the Law of Attraction and how it can work in aiding your mindset for recovery
Changing you mindset is the major emphasis in "The Law of Sobriety", as it is with the Law of Attraction. This isn't a simple thing to do and it takes a mindful approach to flushing that bleakness and negativity from your life and bringing in the positive and the good. Thankfully, as you are able to purge the negative thoughts you will see a more positive mindset evolve; one that allows you to see the all the opportunities and promise in the world around you.