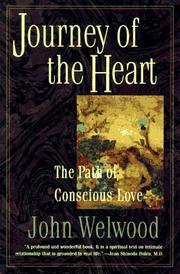 I wanted to kick off my John Wellwood week (in celebration of Valentine's Day) with a very special introduction to John's work. His first monumental book was called Journey of the Heart, and to this day, it remains one of my favorite books of ALL time.
There is so much to share about John–he is credited for being the father of conscious relationship; of teaching us how to use our intimate relationships as a means to deepen our spiritual journey and progress on the path.
His ideas are profound and simple.  They are incredibly practical and wise.
His first book includes one of the most accurate and concise descriptions of the challenges of relationship in our post-modern world.  It also includes some of the most useful ideas I've encountered about how (on a minute-by-minute basis) to learn how to love our partners and family and friends with greater heart and purity.
If you're going to read anything on Valentine's Day, I suggest you forget about buying wine and chocolates.  Cuddle up with your loved one and read this book together.  You'll find yourselves connecting with each other on a deeper level, rediscovering simple and powerful ways to sustain love and compassion.
You can buy John's many wonderful books at your local bookstore and on Amazon.com–thankfully, they are all still in print and available to be shipped nearly anywhere in the world.  You can also buy it new or used from the Beliefnet book store.  Happy V-Day.